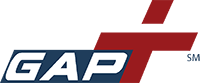 United Business Association
How To Contact Us
ConTACT INFORMATION
Membership Services
For UBA Benefits & Services Help
Membership Services Office is the customer service office that administers the lifestyle & business benefits in UBA.
16476 Wild Horse Creek Rd
Chesterfield, MO 63017
800.992.8044
H A Partners, Inc.
TPA - For Billing & Vitamins Help
H A Partners, Inc. is the licensed Third Party Administrator (TPA) for billing of UBA's Membership Dues.
409 W Vickery Blvd
Fort Worth, TX 76104
866.438.4274
Healthy America
Questions & Help on Gap Plans
Healthy America Insurance Agency, Inc. is the exclusive licensed marketing agency for the United Business Association.
409 W Vickery Blvd
Fort Worth, TX 76104
800.964.8331