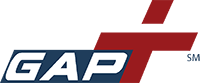 Purpose of United Business Association
Our mission is to conduct polls among its members on matters of importance to individuals interested in business, to collect, compile and disseminate business and financial information through the new media to its members and the general public. To carry on educational programs among its members and the general public relating to matters of vital interest to the business community. To organize individuals interested in business and concerned citizens into an association with the objective that their voices may be heard effectively in local, state and national affairs affecting the business community. To seek & support the availability of services and other benefits for members which represent greater value to those members than would be available to them individually. To conduct and engage in all lawful activities under the Texas Non-for-Profit Corporation Act.
Sharing Knowledge Makes Us Wiser
By joining the United Business Association (UBA), you can participate in sharing business knowledge with other small business owners and employees like you or learn new ideas related to business such as:
Small Business Articles and Helpful Links
Small Business Related YouTube Videos
Social Media Networking and Articles
Polls Regarding Small Business and Membership Benefits
Advice from the Board on Small Business Matters
CHECK OUT OUR KNOWLEDGE SECTION
We are Better Together
The United Business Association (UBA) is a nationwide membership of small business owners and employees. UBA leverages our purchasing power to secure benefits and discounts that may not be otherwise available on an individual basis. With association group insurance programs, shared business knowledge, business and lifestyle benefits and services and opportunities to network, We are Better Together. Your membership in the United Business Association allows you to access and enroll in association group insurance programs and apply for association short term medical insurance. Various insurance companies have issued group limited benefit insurance policies to the United Business Association as the group master policyholder.
Small Business Networking
The United Business Association promotes networking among its membership of small business owners and employees. Support other members just like you!
Advertise Your Small Business for Free!
Free Ad Design for Networking Page
Free Logo designed for Networking Page
Browse other UBA Member Businesses
Business Connection Feature in UBA Newsletter
Member newsletters
We also send Member Newsletters that contain valuable business information, member contests, or important updates regarding your benefits and services. We also promote several of our Member Businesses for FREE in the Fall Newsletter mailed to all members as well as prominently feature one business each month on the Networking page of the website.
UBA Sample Membership guide
VIEW UBA'S SAMPLE GUIDE
Your Personal Member Concierge
Contact the Concierge at 866.438.4274 during office hours.
Concierge Office Hours
(Office Hours are in Central Standard Time - CST)
Monday - Thursday: 8:30 am - 5:00 pm
Friday: 8:30 am - 1:30 pm
UBA's TERMS & CONDITIONS
VIEW UBA'S TERMS & CONDITIONS NOW
UBA'S PRIVACY NOTICE
VIEW UBA'S PRIVACY NOTICE NOW