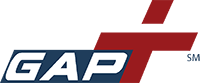 A strong immune system helps fight many of the illnesses that occur, and can delay the aging process. Study after study shows that proper supplementation with nutrients, vitamins, and herbal remedies can help prevent many "inevitable" ailments.

FREE
SHIPPING
UBA will supply, free of charge, the highest quality multi-vitamins for your entire family. The vitamins will be shipped directly to your home at no cost to you.
ONE-A-DAY
MULTIVITAMINS
This private-label program provides the same quality vitamins as are currently found on the shelves of pharmacies, supermarkets, and other retail outlets. These one-a-day formulas are complete from A-Z. The multi-vitamins your family will receive are one of the leading brands sold by health care professionals.
HOW TO
ORDER
To order your free vitamins, call the number in your guide or go to the Member's Page and order online. You can also scan the QR code in the back of your member guide.