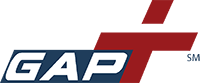 Improved program - featuring lower rates!

DELIVERY
SERVICES
Member discounts on UPS delivery services include:

14%-28% off Next Day Air / Next Day Air Saver Letter / Package & Worldwide Express Export / Worldwide Saver Export Letter / Document / Package

10% - 21% off UPS 2nd Day Air A.M. and 2nd Day Air Letter / Package, 3 Day Select (package) and UPS Worldwide Expedited (document / package)

1%-5% off UPS Standard to Canada

10% off UPS International Import including UPS Worldwide Express / Saver / Expedited / Standard to Canada
HOW TO
SIGN UP
To sign up, call UPS at the number in your member guide and ask to be linked to the Business AdvantEdge Association discount program. Or you may sign up online by visiting the website listed in your guide.