Short Term Medical Plans are designed for times when you are without traditional health insurance due to situations that arise like: between jobs; between Open Enrollment periods; affordability; student not on parent's plan; Cobra is too expensive. Golden Rule Insurance Company Short Term Medical Insurance provides coverage for unexpected medical bills and other health care expenses including: doctor visits and some preventive care; emergency room and ambulance coverage; urgent care benefits and more. Short Term Medical Insurance can be a great fit for those in-between coverage.
SHORT TERM MEDICAL INSURANCE HIGHLIGHTS
Short Term Plan Highlights
Short Term Medical Insurance isn't for everyone. Find out basic coverage and exclusions and limitations.

Short Term Medical Insurance, as its name implies, isn't meant to be a long-term solution. While it covers some medical expenses, it doesn't cover everything. Make sure you take a look at what you need your health insurance to do for you and compare it to the benefits provided through Short Term Medical.

This Coverage is not required to comply with certain Federal market requirements for health insurance, principally those contained in the Affordable Care Act. Be sure to check your Certificate carefully to make sure you are aware of any exclusions or limitations regarding coverage of preexisting conditions or health benefits (such as hospitalization, emergency services, maternity care, preventive care, prescription drugs, and mental health and substance abuse disorder services). Your Certificate might also have a lifetime and/or annual dollar limits on health benefits. If this coverage expires or you lose eligibility for this coverage, you might have to wait until an Open Enrollment Period to get other health insurance coverage. Also, this coverage is not "Minimum Essential Coverage". If you don't have Minimum Essential Coverage for any month in 2018, you may have to make a payment when you file your tax return unless you qualify for an exemption from the requirement that you have health coverage for that month.
Variety of Medical Expenses 1
Urgent Care

Emergency Room Care

Subject to a $250 copay then subject to deductible and coinsurance.

(A medical facility providing, immediate non-routine urgent care

for an injury or sickness treated on a walk-in-basis)




Outpatient Surgery

Labs & X-Rays &

PSA Screenings

&Hospital Services

Doctor Visits

Coinsurance after deductible

Doctor visits are subject to deductible & coinsurance
(history and exams only)










1 Expenses for injuries are eligible for coverage as of your plan's effective date; expenses for illnesses are eligible for coverage beginning on the 6th day following the effective date.
Preexisting Condition Exclusion
Preexisting conditions and complications resulting from a preexisting condition are excluded from coverage. View State Variations HERE for possible variations in your state.

"Preexisting condition" means an injury or illness for which the covered person received medical advice or treatment within the 12 months immediately preceding the applicable effective date the covered person became insured under the policy.
Effective Date Availability
Important Note: You must meet the eligiblity requirements in order to become insured, which may include medical underwriting. There is no coverage until you are informed in writing that your application has been processed and approved.
STM Plus Plans are always issued with an effective date starting on the 1st of the month. Once issued, your welcome letter, certificate and ID card will provide the effective date of your coverage.
Billing Information
Important Note: Initial premium is due at time of application and will be processed immediately upon approval and issue of your application. All billing is done on a monthly bank draft or monthly credit card draft.
STM Plus plans are always drafted for recurring payments on the 1st of every month for your effective date on the 1st of the month.
Administrative Services for STM Plus Plan is provided by H A Partners, Inc, 409 W Vickery Blvd, Fort Worth, TX 76104 and United HealthCare Services, Inc.
Plan is underwritten by Golden Rule Insurance Company, a UnitedHealthcare company.
Short Term Medical plans offer medical coverage, are medically underwritten, and do not cover preexisting conditions.
They do not provide Minimum Essential Coverage as mandated by the Affordable Care Act.
This is a brief description of coverage provided and is subject to the terms, conditions, limitations and exclusions of the policy and is not intended to serve as a legal interpretation of benefits. Reasonable effort has been made to have this guide represent the intent of contract language. However, the contract language stands alone and the complete terms of the coverage will be determined by the policy. State specific differences may apply. Please see the policy and certificate for complete details. Coverage may vary or may not be available in all states. Plans are underwritten by Golden Rule Insurance Company, a UnitedHealthcare company. Short Term Medical does not meet Minimum Essential Coverage as mandated by the Affordable Care Act. Short Term, limited duration plans are not subject to certain provisions of federal health care reform, including the provisions related to Essential Health Benefits, lifetime limits, preventive care, guaranteed renewability, and preexisting conditions. The preexisting condition exclusion for Short Term Medical Plans will apply for all insureds, including those under the age of 19. Know your plan. Short Term Medical plans offer medical coverage, but are medically underwritten (so you can be declined) and do not provide Minimum Essential Coverage. What does this mean for the applicant? They may have to pay a tax penalty, depending on their income level and the cost of plans available. Examples of the claims Short Term Medical plans do not cover are for most preventive care, maternity, mental health and treatment related to medical conditions they had prior to the plan's effective date. Because these plans are not guaranteed renewable, the applicant may not be eligible for another short term plan after the plan's termination date; and the preexisting condition exclusion will apply to any conditions that arose during any prior short term plans.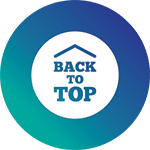 Plans are only available in the following states:
AL, AZ, OK, & TX
Golden Rule Insurance Company, a UnitedHealthcare company, is the underwriter of plans featured in this brochure. They have been serving the specific needs of individuals and families buying their own insurance for over 70 years. Plans are administered by United Healthcare Services, Inc.

Golden Rule Insurance Company is rated "A" (Excellent) by A.M. Best.* This worldwide independent organization examines insurance companies and other businesses, and publishes its opinion about them. This rating is an indication of Golden Rule's financial strength and stability.
*As of 8/31/17, for the latest rating, access www.ambest.com.
United Business Association
The United Business Association (UBA) is a nationwide membership of small business owners and employees. UBA leverages our purchasing power to secure benefits and discounts that may not be otherwise available on an individual basis. With association group insurance programs, shared business knowledge, business and lifestyle benefits and services and opportunities to network, We are Better Together. Your membership in the United Business Association allows you to access and enroll in association group insurance programs and apply for association short term medical insurance. Various insurance companies have issued group limited benefit insurance policies to the United Business Association as the group master policyholder. Product features, additional plans and availability may vary by state.
Plan cost for the STM Plus Plan does not include the separate $10 UBA Membership dues. There is a separate $20 one-time application fee at time of Short Term Medical Insurance application. You must be a member of the United Business Association to access and apply for this Short Term Medical Insurance plan. .