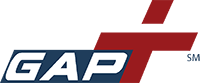 United Business Association (UBA) will award 10-scholarships on an annual basis to graduate students who are pursuing a business degree and who meet the criteria listed below. All requested information must be received by the Scholarship Committee before your application will be considered. Please complete both sides of the application before submission, and print clearly.
GOOD STANDING
MEMBERSHIP
You must be either: UBA Member whose membership is current and has been in good standing for the past 6 consecutive months; or spouse or child (28 years or younger) of a UBA Member whose membership is current and has been in good standing for the past 6 consecutive months.
GRADE POINT
AVERAGE
You must have a 3.0 or higher cumulative Grade Point Average at your current education facility and you must be pursuing a graduate degree in business. You must be able to show your GPA to the Scholarship Committee by emailing, faxing, or mailing current educational facility-generated documents.

SCHOLARSHIP
APPLICATION
To download the UBA Graduate Scholarship Application, go to Members Link at ubamembers.com. United Business Association will start accepting applications on January 1, 2014. The first scholarship awards will be given out in June 2014 for the 2014 Fall semester. All subsequent scholarship application deadlines will be January 1st of every year with the awards given out in June of the same year.

FIRST TIME
APPLICANTS
For first-time applicants, you will also need: A brief essay about why you feel you deserve a UBA Graduate Scholarship. Include your goals; Two letters of recommendation. One letter should be from a teacher or administrator; Your college transcript. Please send grades from the semester prior to the application deadline; A list of your extracurricular activities and clubs; Any other information you feel is pertinent to your being considered for this scholarship.
SUBMITTING
APPLICATIONS
You can either Email, Fax, or Mail in your application and all supporting documents using the information located in your member guide. Submit it to the United Business Association Scholarship Committee.
Note: Recipients of the United Business Association Graduate College Scholarship program funds may be advised to declare these proceeds based on applicable state and federal income tax rulings.