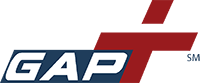 RETAIL PRESCRIPTIONS - Good For Acute Meds (Antibiotics, traveling, etc.)

INCLUDES ALL
PRESCRIPTION DRUGS
Your nationally recognized United Business Association Prescription Discount Plan provides discounts on ALL FDA approved prescription drugs. There are no limited drug lists, no waiting periods or deductibles and your Discount Drug Card - which you will receive in the mail - is active the moment you present it to the pharmacy.

SIGNIFICANT
SAVINGS
On average, you'll save 15% off the cash price for Brand Drugs and 40% off Generic Drugs. In the event a pharmacy's price is lower than our discounted price you will always receive the lowest price available. This plan applies to your entire family. Everyone deserves to save. All family members are eligible for this benefit. Please present your card every time you need to fill a prescription for instant savings. There are absolutely no restrictions.
EVERYONE
CAN SAVE
Your Discount Drug Card is widely accepted at over 54,000 participating pharmacies across the United States, including all national and regional chains, pharmacy associations, as well as many of your local community pharmacies. If your community pharmacy is not enrolled, ask them to contact member services at 1.800.974.3454; we always welcome new participation.
WEB
TOOLS
Visit ubamembers.com to locate a participating pharmacy, get your discounted pharmacy pricing and research your drug and cost effective alternatives.
PARTICIPATING
PHARMACIES
Your card is accepted at over 54,000 pharmacies nationwide. If your local pharmacy is not participating please have them contact member services to obtain the proper enrollment materials. The list below shows just some of the most recognized pharmacies in the network.
Albertsons
EPIC
Longs
Sav-On
Walmart
A&P
Giant Eagle
Marcs
Supervalu
Wegmans
Bi-Lo
HEB
Meijer
Target
Winn Dixie
Costco
HY-Vee
Osco
Tops
CVS
Kmart
Rite Aid
United
Duane Reade
Kroger
Safeway
Walgreens
This is not insurance - discount only. Process all Claims Electronically.
Important Note:
The UBA Prescription Retail Discount membership benefit CANNOT be combined or used with MailMyPrescriptions.com membership benefit.