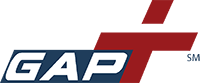 The United Business Association Pet Prescription Plan is your retail and online source for significant savings on all pet medications.
FIRST STEP
GET PET RX
Your first step is to ask your veterinarian to write a prescription, then visit the website link located in your member guide to guide you through the simple ways you can begin saving hundreds of dollars or more per year on all your pet's medications! If you prefer you can always call the RX customer service team at 1-800-866-0514 for assistance in utilizing the program.
PET MED
SAVINGS
Because of the many different types of pet medications there are several ways you can access savings. Approximately 50% of all prescriptions that pets take are actually human drugs that can be filled at your local pharmacy.
VISIT LOCAL
PHARMACY
After receiving your written prescriptions from your vet, you can visit your local pharmacy with your UBA Pet Prescription Plan Card - which you will receive in the mail - and they will assist in filling them. You can also call our RX service team at 1-800-866-0514 and they can provide guidance on how to go about obtaining your pet's medications.
PET SPECIFIC
MEDICATIONS
For pet specific medications, like Frontline and Heartgard, as well as specialty pet medications, please call the Pet RX Customer Service team for pricing and ordering your pet's meds. You can find all of this information as well as participating pharmacies, prescription prices and much more using the link located in your member guide.
PET RX
WEB TOOLS
Visit the website listed in your guide to:
Locate a participating pharmacy
Get discounted retail pharmacy pricing
Check pricing on pet specific medications
Research drug & cost effective alternatives
This is not insurance - discount only. Process all claims electronically.
Participating Pharmacies
Your card is accepted at over 54,000 pharmacies nationwide. if your local pharmacy is not participating please have them contact member services to obtain the proper enrollment materials. The list below shows just some of the most recognized pharmacies in the network.
Albertsons
EPIC
Longs
Sav-On
Walmart
A&P
Giant Eagle
Marcs
Supervalu
Wegmans
Bi-Lo
HEB
Safeway
Meijer
Target
Winn Dixie
Cosco
HY-Vee
Osco
Tops
CVS
Kmart
Rite Aid
United
Duane Reade
Kroger
Walgreens