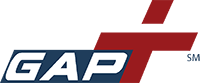 Say goodbye to the days of struggling to get a last minute doctor's appointment - or sitting in a waiting room for hours with a bunch of other sick people waiting to see a physician. MeMD makes it easy to feel better faster!
CONNECT WITH
PROVIDER
Connect with a Board-Certified, U.S.-licensed medical provider online or by phone for common ailments like:
Allergies
Bronchitis
Flu
Pink Eye
Sinus Symptoms
Urinary Tract Infections
and more!

AVAILABLE
24/7/365
MeMD is available 24 / 7 / 365 days a year. Receive treatment when it's convenient for you from the comfort of your home, office or even while traveling. When you request a MeMD visit, you will be connected with a medical provider who will review your medical history, listen to your concerns, and even write a prescription* when appropriate.

UNLIMITED
VISITS
As a member of UBA, you will have unlimited FREE visits per family per year! To gain access to MeMD and start feeling better today, use the link located in your member guide to get started for FREE!
With your UBA Membership, cost of all visits is paid by UBA and not you.
*Disclosures
MeMD provides telephonic and online consultations with doctors, physician assistants, and nurse practitioners who can write electronic prescriptions when medically necessary and permitted by state law. MeMD is not an online pharmacy, and medications cannot be purchased or dispensed from MeMD directly. MeMD is not a replacement for your primary care physician or annual doctor's office visit.

MeMD is available 24/7 nationwide, subject to state regulations. When medically necessary, MeMD providers can submit a prescription electronically for purchase and pick-up at your local participating pharmacy; however, MeMD providers cannot prescribe elective medications, narcotic pain relievers, or controlled substances. MeMD's providers are each licensed by the appropriate licensing board for the state in which they are providing services and all have prescriptive authority for each of the states in which they are licensed.