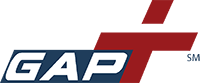 MailMyPrescriptions.com® is America's first wholesale pharmacy service. You pay the same cost our pharmacy acquires the drug for, making MailMyPrescriptions.com® the most transparent, and lowest priced pharmacy service in America, guaranteed.

PRICE
MATCHING
If you find a lower cash pay price on a generic prescription, we will match it. Our prices may be cheaper than your copay, deductible, or out-of-pocket price.
PRESCRIPTION
TRANSFERS
Best of all, we do all the work! We will transfer your prescriptions to our pharmacy. You just call and save.
HOW TO
ORDER
Only a valid prescription and major credit, debit FSA or HSA is required for payment! Get free price quotes and clinical care by calling 1.800.964.9654.
MEMBER-ONLY
PROMOTIONS
As a member of UBA, you get exclusive rewards when you use the MailMyPrescriptions.com® Pharmacy:
FREE SHIPPING
On your first 4 orders
Use the Code located in your membership guide when ordering by phone
or during online checkout to access your exclusive member-only promotions.
Disclosures
MailMyPrescriptions.com® is America's first wholesale pharmacy service. We operate a 24,000 sq. ft. full-service pharmacy that is licensed and regulated by the Florida Board of Pharmacy, Drug Enforcement Agency and other State Boards of Pharmacy. We are also a LegitScript verified as a safe pharmacy website. We own and operate MailMyPrescriptions.Pharmacy which is approved by the National Association of Boards of Pharmacy (NABP). All pricing is available online and guaranteed. Pricing is subject to change. The Program is NOT an insurance plan, a discount medical plan ("DMPO"), a Medicare / Medicaid prescription drug plan or a health insurance policy. The Program does NOT accept any type of insurance. The Program currently does NOT allow for auto-fill prescriptions. You shall be solely responsible for any and all applicable charges and taxes related to purchases made by you through the Program. You understand and agree that the Program is NOT a health insurance plan and is NOT intended as a substitute for insurance. This Program is subject to the Terms of Service set for at https://www.mailmyprescriptions.com/terms-of-services. Please review the HIPAA Notice (https://www.mailmyprescriptions.com/hipaa-notice) and Privacy Notice (https://www.mailmyprescriptions.com/privacy-policy).