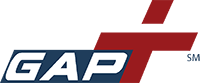 At LensCrafters, one hour service is just the beginning! Your membership brings you and your eligible family member's special rates on the following:
VISION CLUB
PRIVILEGES
As a UBA Member you will receive the following privileges of LensCrafters Visions Club: Savings at all LensCrafters locations nationwide; 20% discount on all purchases at LensCrafters; Discount may be used by all family members with unlimited usage; Lenses ground to prescription specification in about one hour; More than ten times the frame selection of ordinary optical stores; Complete satisfaction guaranteed!
HOW TO
ACCESS BENEFIT
Simply state to LensCrafters Associate that you have a Discount Plan and provide them with the code at the time of purchase and receive your discounts. For a location nearest you, call the number in your member guide. For Service Center, call the number in your guide. Your ID Allowance Code is listed in the member guide.