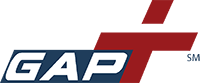 Through a special arrangement with eGroupManager, you have preferred customer access to HopTheShops.com, a premium online shopping mall. HopTheShops.com includes more than 150 stores. Find high quality items at low prices for the best deals in America. Each vendor in the mall has been scrutinized carefully. HopTheShops.com offers the best value on quality items coupled with excellent customer service.
SHOPPING
CATEGORIES
Here is a list of categories: Sporting Goods; Travel; Pet Supplies; Automobiles; Art; Cards & Gifts; Learning Tools / Education; Fashion; Wine, Liquor & Cigars; Home & Garden; Health & Beauty Products; Books; Savings & Coupons; Office Equipment & Services; Toys; Computers & Electronics; Music & Entertainment; & Food.
COMPARISON
SHOPPING
Whether you are looking for a laptop or a new car, you can comparison shop and actually view the items before buying. All of the vendors offer secure sites, prompt delivery service, and full customer satisfaction guarantees.
PREFERRED
MEMBERS
By signing up with HopTheShops.com, you will receive access to special features that are for members only. HopTheShops.com will provide you with a "Members Only" newsletter, as well as special offers and discounts from their vendors (beyond the discounts already offered).

PRICES LOWER
ON INTERNET
Internet merchants do not have the costs of maintaining a brick and mortar storefront. They also sell in large volume. This large volume, coupled with the lower overhead, results in savings for you.
HOW TO
ACCESS
Go to the website listed in your member guide. If you have previously registered at eGroupManager.com, enter your email address and password in the "Cyber Mall Log-in" section. If this is your first visit, click on "Register" in the "Become a Mall Member" section. Please fill in all of the information fields to open your account. You may also use the same email address and password to access your association services at egroupmanager.com. If you have questions, contact HopTheShops.com by the phone number or email listed in your member guide.