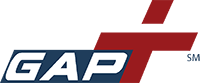 Hewlett-Packard, a worldwide leader in computers and other digital hardware, has the right solution for your business or home office. As a member, you receive discounts on HP notebooks, laptops, desktops, servers, printers, digital cameras, hand-helds, point-of-sale (scanners, cash registers, etc) and more.

DISCOUNT
LEVELS
Discount levels vary based on product - generally from 3% to 10% off. Monthly promotions are available such as free shipping on discounted printing supplies, rebates and other value-added member benefits.

HOW TO
ORDER
To order, call HP at the number listed in your guide and mention the code listed in your guide to access the discount. You can also visit the website listed in your guide - make sure to use the code listed in your guide for access to discounts.