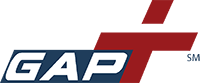 As a UBA association member, you can save 15%* when you order flowers and / or gifts from 1800Flowers.com, one of America's top providers of floral and specialty gifts.
FLOWERS &
GIFT OPTIONS
You'll enjoy top-quality customer service with same-day delivery on many items. 1800Flowers.com and its gourmet food brand, 1800Baskets.com, offers a wide range of gifts: flowers, plants, plush toys, and balloons, plus gourmet food, gift baskets, cookies, brownies, popcorn, fruit, wine and spa products.
HOW TO
ACCESS
Whether for Get Well, New Baby, Just Because, Birthdays or Bereavement, 1800Flowers.com has the right gift for the right occasion. Getting your 15% discount is easy! Simply call the number in your guide or order online at the website listed in your guide. Be sure to use the code in your guide at checkout to access the discount.
Note: *Prices & Discounts are exclusive of applicable service and shipping charges and taxes. Items may vary and are subject to availability, delivery rules and times. Offers available online and by phone. Offers cannot be combined, are not available on all products and are subject to restrictions, limitations and blackout periods. Prices and charges are subject to change without notice. Void where prohibited. 2001 1800FLOWERS.COM, INC.