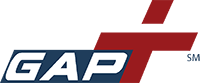 Group Insurance Certificates
Select images Below to view State specific group insurance certificates
If you purchased a Gap Plus Plan PRIOR to 04.05.18, click here to request Group Insurance Certificates specific to your plan. The Group Insurance Certificates below are specific to the Gap Plus Plan purchased on or after 04.05.18 or for all Gap Plus* Plans on or after 06.01.18.
*Does not include Gap Plus CO, Gap Plus Plans that are underwritten by Guarantee Trust Life (GTL) or Gap Plus Legacy Plans.
*Plan is not available in this state at this time.